Sports
Suspended ICC chief Sawhney alleges "premeditated witch hunt"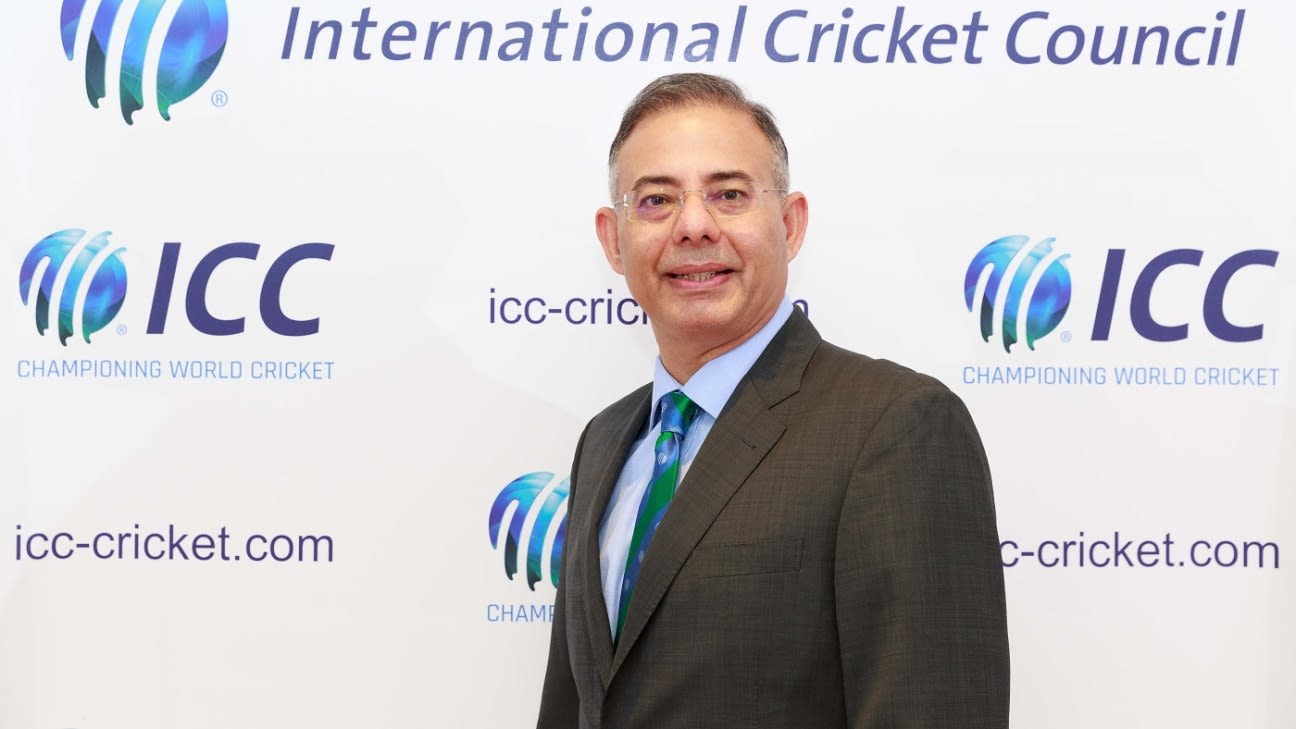 In a detailed and, at times, scathing response to the that saw him suspended in March, Sawhney has raised several questions about the internal cultural review that led to it. He has also objected to ICC chairman Greg Barclay's involvement in the disciplinary process and indicated that he will appeal a guilty verdict, concluding his response by saying he would "resist this blatant attempt to force me from office", which would set, he said, "an extremely dangerous precedent."
Sawhney made these remarks in the first disciplinary hearing he participated in after his suspension, on June 17. That hearing, a virtual session, was conducted by Barclay and attended by ICC Ethics Officer Peter Nicholson. It is understood Barclay started the hearing by reading out the charges against Sawhney along with key findings from the PriceWaterhouseCooper's (PwC) report.
The preliminary findings from that cultural review include four against Sawhney, what he refers to in his statement as "four bullet points of":
That he had "conducted targeted acts of bullying against certain staff"
That he has "exhibited physical aggression, such as fist banging"
That he has "impacted directly and indirectly on individuals' health and wellbeing through [his] behavior"
That he has "failed to properly report to the Board and [has] implemented or changes without proper consultation with the Board"
Barclay wrote to Sawhney with these details on March 9 this year. He told Sawhney that all the were "serious" and if they were upheld it would "constitute serious misconduct" and lead to disciplinary sanction "including dismissal". Barclay stressed, however, that Sawhney "being suspended does not imply any assumption that you are guilty of any misconduct".
During the June 17 hearing, Sawhney, reading from a prepared statement, described the four as "bullet points" which had the potential to rob him of "livelihood" and hurt his "reputation". He said that if the global cricket body fails to scrutinize the four more thoroughly, then the entire disciplinary process would amount to a "scandal."
Sawhney sent his statement, seen by ESPNcricinfo, to all the ICC directors, too.
"There has no attempt to comply with the ICC's internal policies or even the basic principles of natural justice – four bullet points of natural justice have been levelled at me which contain no substantive details of what I am alleged to have done wrong," Sawhney said . "These have been based on completely anonymous statements which no one has made to verify or investigate. On the basis of these four bullet points I could potentially lose my livelihood and my reputation. Frankly, the whole situation is nothing short of a scandal."
Defending himself from charges of bullying, Sawhney said: "I understand the difference between demanding high standards and bullying and, to be clear, I have never engaged in any conduct or behavior which could reasonably be construed as bullying, whether in the form of targeted acts or otherwise."
Sawhney said when he was appointed, he had been given a mandate to "introduce greater professionalism, improve financial discipline, challenge the status quo, increase accountability among staff, and to ensure that the ICC was fit for purpose and more representative of the interests of all of its Members equally."
Sawhney said he was "under intense pressure" as CEO to deliver results, and that could "inevitably result in a high pressure working environment." But, he said, he made no apologies "for having high standards and demanding results. I believe strongly that Members and the global sporting public are weary of sports organizations which represent poor value for money."
Sawhney denied he had ever displayed any act of physical aggression towards employees and asked Barclay to provide evidence of such behavior – asking for more details and proof of the is a theme through the defense, including around what, if any, impact his behavior had on ICC staff.
He said he did not "believe" he had "ever engaged in any conduct or behavior which has negatively impacted, or which could reasonably be foreseen as likely to negatively impact," an employee's health and wellbeing.
"I am particularly confused by the allegation that I have "indirectly impacted an individual's health and wellbeing". Any CEO of any organisation, or indeed a line manager, could potentially be accused of "indirectly impacting on an employee's health and wellbeing", and so the importance of having detailed particulars to support a genuine allegation against a superior should be obvious."
Sawhney also rejected the allegation that he had taken decisions without the knowledge and approval of the ICC Board.
"Insofar as the Board has ever felt that I had not been wholly transparent with it, I would have expected the Board to raise the matter directly with me at the relevant time or in the numerous meetings we have had together in the last year or so .The Board has never raised any issue with me about me acting without its approval, and so I am surprised that this is now being raised completely out of the blue without any supporting evidence. On the contrary, the Board has been complimentary about my performance since my appointment."
The PwC review was the one of the first decisions Barclay undertook on becoming chairman late last year, and Sawhney questions that report forming the basis of actions against him; responding to the instances report he said that employees could have – but probably didn't to the ICC's ethics officer under the organisation's whistleblowing policy.
"The PwC Report expressly states that its objective was to "understand and assess the current culture and underlying organizational behaviours" within the ICC," Sawhney said. "The PwC Report is therefore the product of a generic assessment of workplace culture, it is not the product of a thorough disciplinary investigation which adheres to the basic rules of evidence. In other words, the exercise undertaken by PwC should not be confused with a proper disciplinary investigation."
In fact, in February, Sawhney had told ICC staff that PwC would be conducting an assessment of working culture at the organisation, which would also include a separate anonymous survey open to all staff. Sawhney had told staff the aim was to conclude the findings by the end of March.
He claims that though it had been made clear that, as CEO, he would be involved in the review, "deliberate steps were taken… to ensure that I was excluded from the process."
He said that he was excluded from an email sent by the ICC's HR Committee meeting head, the ECB chairman Ian Watmore, to attend a meeting to discuss the review on 8th or 10th March. Sawhney argued that this email, sent on February 24 before PwC had completed their review let alone publish their initial findings, implies that the HR committee knew the outcome of the PwC report already.
Watmore recommended to the ICC Board to act against Sawhney on March 8, having read preliminary report. Sawhney said that he received the findings on March 15, "seven days" after he was asked to go on paid leave. According to Sawhney, the final PwC report has been seen only by three ICC directors, while four other directors have been given the feedback from the final findings. The three directors privy to the complete report, ESPNcricinfo understands, are Barclay, Watmore and Indra Nooyi, the independent women's director on ICC Board.
Sawhney also said he wanted an independent person with "no material interest" to head the probe, and not Barclay. It is believed Barclay rejected that because, as part of Sawhney's contract, it is stated that the ICC chairman alone would hear and decide on any disciplinary issues. Sawhney claimed Barclay did not allow his legal representative at the hearing. "It is abundantly clear to me, as it would be to any reasonable person or bystander, that I am the victim of a pre-meditated witch-hunt," Sawhney said. "All pretence at undertaking a fair process or giving me a fair hearing has been completely abandoned.'
It is not clear whether there are any further hearings, or when Barclay takes a decision. An ICC spokesperson said the organization would not comment as the process was still underway.
Nagraj Gollapudi is news editor at ESPNcricinfo