Sports
Sophie Devine yearns 'for an opportunity to pull on the whites'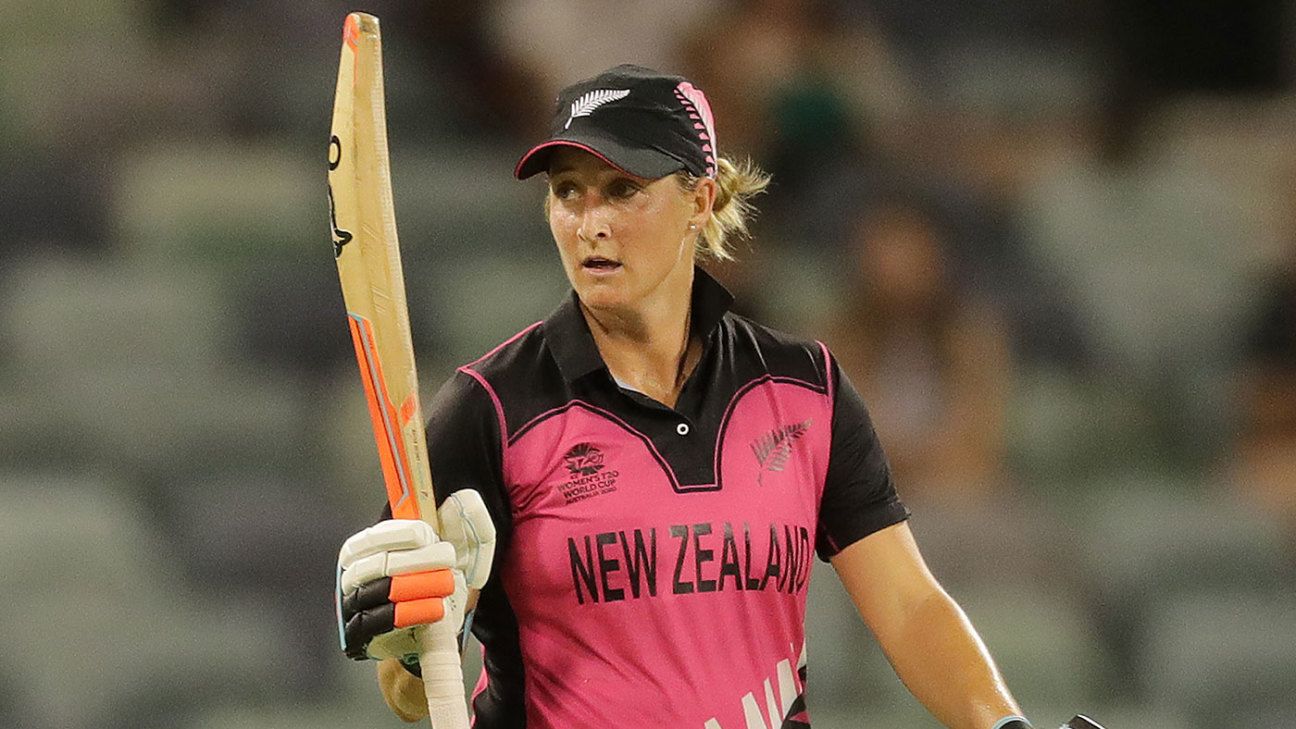 News
New Zealand women haven't played a Test since 2004
New Zealand captain Sophie Devine has echoed Alyssa Healy's call for scheduling of more Tests in the women's game, especially as part of multi-format series.
Devine, only the third New Zealand woman to play 100 T20Is, said she yearns for "the opportunity to pull on the whites," a reality that has eluded her in an international career spanning nearly 15 years. New Zealand women haven't played a Test since 2004.
"I think you ask any New Zealand player, whether they want to play a Test match or not, and I can guarantee you everyone would put their hand up and say that they would absolutely love the opportunity," Devine said on the eve of the first ODI against England in Bristol, a venue that recently hosted the first non-Ashes women's Test held in over half a decade.
"I know certainly from my career, I have been pretty vocal about [the fact that] I would love to play Test cricket and certainly I would love to see the format used in the Ashes," Devine said. "And, it's going to be played in the Australia-India series, with, I guess, points carried across all formats . That's a great way to play and keep the pressure on throughout the series."
New Zealand's ongoing tour of England, which began with the hosts winning the T20Is 2-1, doesn't feature a Test. However, in a deviation from what has become the norm in the women's game, the calendar features more than one Test. England hosted India for a standalone Test in June. Later this month, India will play Australia in a one-off fixture in Gold Coast, as part of a multi-format series.
"Look, I'd absolutely love to play Test cricket, I'd absolutely love to take on the Aussies, I'd love to play India obviously, love to play England, anyone – just to have the opportunity to pull on the whites It's something I haven't been able to do in my longish career.
"I would love to see more Test cricket in the women's arena. It's fantastic that there are two Test matches of his year, which is the most in quite a while. So, I will certainly be watching that game (Australia vs India, starting September 30) with interest."
"I love that it's been spoken about. I wouldn't say it's going to be the new norm [against all teams] but imagine the Kiwis (New Zealand) standing up and saying, 'We'd be really interested in playing one of these multi-format series," Healy said at Fox Cricket's launch of Australia's seven-match home series against India that begins on September 21.
"These multi format series are really fun to be a part of and the point structure is just a whole other ball game," she said. "I never thought we'd have two Tests in the one summer… to be able to play against India and then England in the Ashes is really exciting. My Baggy Green is tucked nicely in my backpack and hopefully I can pull it on my head twice [this summer]"
Annesha Ghosh is a sub-editor at ESPNcricinfo. @ghosh_annesha