Health
Panaji: Vaccine centers remain open on Sunday, but receive poor response – ET HealthWorld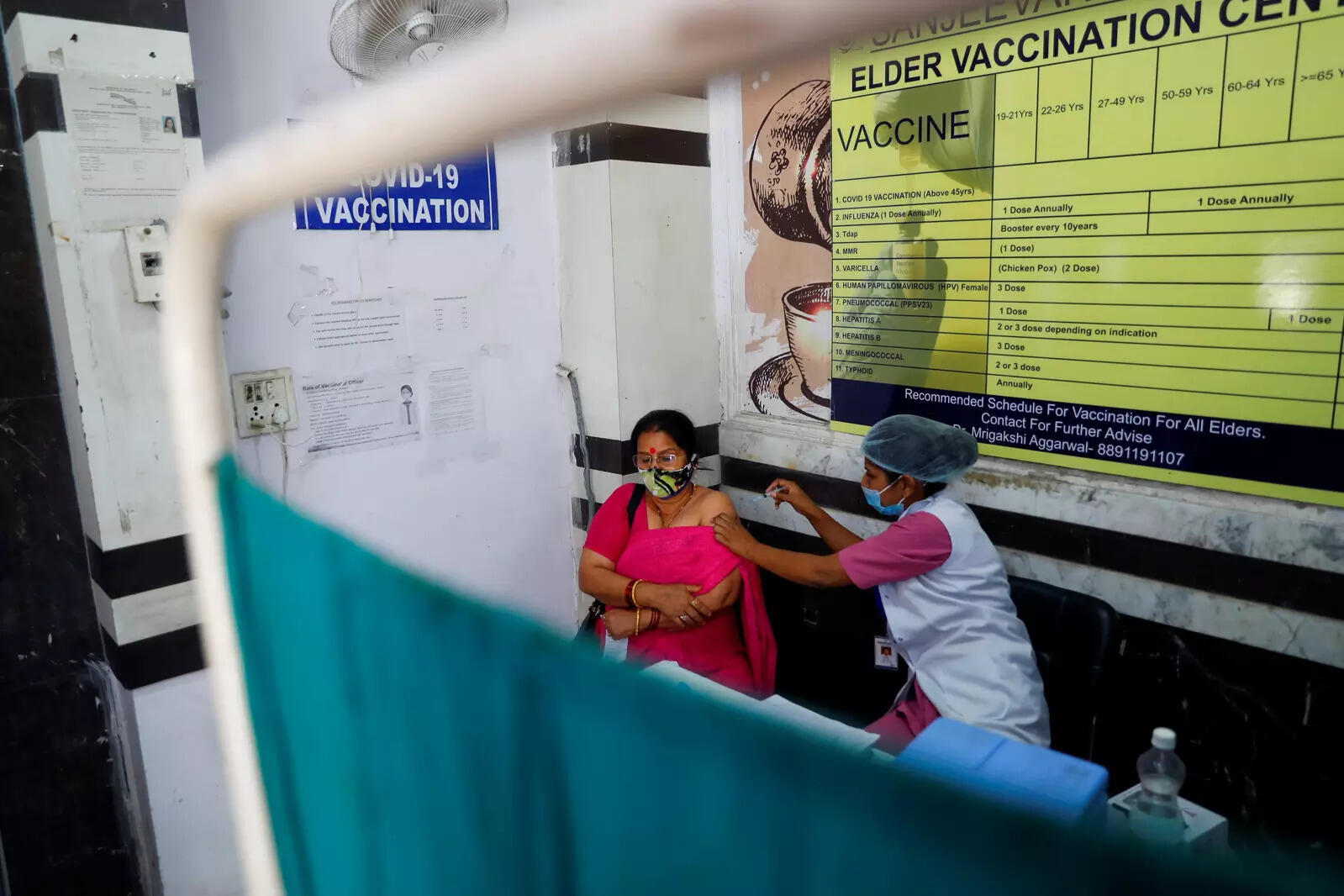 Panaji: A total of 1,129 people, above the age of 45 years, got vaccinated on Sunday. In a bid to speed up vaccinations, the
health ministry
has directed vaccination centers to remain open on all Sundays and public holidays during April.
The response on Sunday, however, was not as expected and vaccination officers waited patiently for people to show up. At GMC's vaccination center, just 44 people were inoculated.
"Despite it being a holiday and vaccination centers functioning at their full strength, the turnout was lower than expected. Although vaccination is voluntary, we want more people to use this opportunity and get vaccinated. People, we found, require a push and need someone to mobilize them, "state immunization officer Dr Rajendra Borkar said.
He said this couldn't be termed vaccine hesitancy but 'foolishness' on the part of some people, especially during this second wave.
"Initially when the vaccine was new and people wanted to wait until others took it, we could term it hesitancy. Today over 7.5 crore vaccine doses have been administered in India. At this point cases and deaths are rising across the country. Do people want to get injured in hospital for Covid? On Saturday over 90,000 cases were detected in the country, as many as we saw during the peak last year. The second wave is already here. We did not have the vaccine for the first wave and we waited for it. To shy away now, when the vaccine is available, is only foolishness, "he said.
Borkar said the health ministry has also directed that no fresh registrations of healthcare workers and frontline workers be allowed in order to give an opportunity to people aged 45 and above to get vaccinated.
"Only healthcare workers and frontline workers who have registered earlier with their respective collectors may still be able to get vaccinated. No new registrations are being permitted. These two categories were already given enough time to get vaccinated free of cost. They will have to wait for the government's directives on this, "he said.