Music
ODESZA is Releasing New Music with Elderbrook "Later This Year"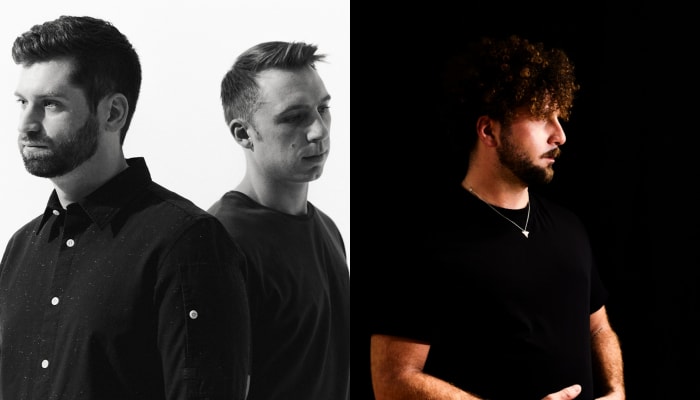 In an epic clash of Grammy-nominated talent, Elderbook and ODESZA have collaborated on a song to be released later in 2021.
A press release shared with EDM.com by Atlantic Records, which was issued to promote Elderbrook's new single "Body, "revealed the news of an unreleased track with the fabled electronic music duo.
We are unable to confirm more at this time, including whether or not the song in question will appear as a single or on a long-form record by either Elderbrook or ODESZA. However, fans can find solace in the fact that the press statement asserted the track is "due out later this year."
Fans of Elderbrook will be delighted to hear that the English virtuoso, which is quickly becoming one of the most coveted collaborators in the contemporary music scene, has also worked with a number of other high-profile artists for forthcoming tracks. More to be released in 2021 includes music with Black Coffee, Tourist, Jimmy napes, and George FitzGerald.
Meanwhile, ODESZA recently unveiled their debut NFT collection alongside renowned visual artist JapaneseDad, of which five items were paired with unreleased music from the A Moment Apart duo. You can check out the digital artwork and listen to the audio here.
FOLLOW ELDERBROOK:
Facebook: facebook.com/Elderbrookmusic
Twitter: twitter.com/_elderbrook
Instagram: instagram.com/_elderbrook
Spotify: spoti.fi/34UfzTd
FOLLOW ODESZA:
Facebook: facebook.com/Odesza
Instagram: instagram.com/odesza
Twitter: twitter.com/odesza
Spotify: spoti.fi/3hCvE32
!function(f,b,e,v,n,t,s)if(f.fbq)return;n=f.fbq=function()
n.callMethod? n.callMethod.apply(n,arguments):n.queue.push(arguments)
;if(!f._fbq)f._fbq=n;
n.push=n;n.loaded=!0;n.version='2.0′;n.queue=[];t=b.createElement(e);t.async=!0;
t.src=v;s=b.getElementsByTagName(e)[0];s.parentNode.insertBefore(t,s)(window,
document,'script','https://connect.facebook.net/en_US/fbevents.js');
(function()
fbq('init', '677694192701103');
fbq('track', 'PageView');
var contentId = 'ci027f0d062000266f';
if (contentId !== ")
fbq('track', 'ViewContent', content_ids: [contentId], content_type: 'product');
)(); .



Source link