Health
Jalandhar, Gurdaspur DCs told to conduct survey on red rot fungus – ET HealthWorld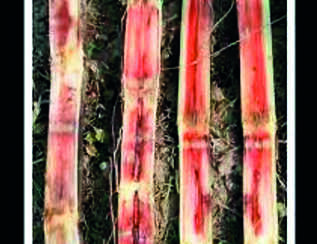 CHANDIGARH: Punjab cooperation minister Sukhjinder Singh Randhawa on Wednesday asked deputy commissioners of
Gurdaspur
and
Jalandhar
to immediately conduct the survey to assess the damage likely to be caused to sugarcane crop infected by red rot fungus and suggest remedial measures to prevent its further spread.
Randhawa also asked the cooperation department to prepare a compressive report for the perusal of the chief minister who also holds the portfolio of agriculture, to work out an effective action plan through participation of the departments of cooperation, agriculture and horticulture, cane commissioner in close coordination with the Punjab Agriculture University (PAU), Ludhiana, and Sugarcane Breading Institute, regional center at Karnal.
Chairing a meeting to review the current situation emerged after the outbreak of this disease, the cooperation minister directed the deputy commissioners to find out ways and means to combat the disease on top priority so as to save the sugarcane crop at this critical juncture when the crushing The season is likely to begin from the month of November as well as curtail further spread of this disease in coming years. The cabinet minister also emphasized the need to intensify the research for exploring the factors which led to sudden attack by fungus on sugarcane variety of Co 0238.
Randhawa also appealed to the cane growers not to panic in the wake of disease rather he asked the authorities to identify the hotspot areas to effectively tackle the disease, besides create awareness amongst them through extension services to provide meaningful information about its symptoms and managements.
SK Pandey, principal scientist and head Sugarcane Breading Institute, regional center at Karnal, who joined the meeting through video conferencing informed that this disease had already affected the sugarcane crop in Uttar Pradesh and Haryana in the past due to problem of water logging. He, however, said intensive research in this regard revealed that the Co 0238 variety of sugarcane was mainly prone to this fungus and the farmers in these states who had suffered substantial losses were told not to grow this variety in future.
The registrar cooperative societies Vikas Garg said Sugarfed was already making concerted efforts to ensure quality production of sugarcane so as to enhance its recovery and therefore 20 lakh single bud saplings of high quality disease free were ready for distribution for cane growers for current planting during autumn season (September and October).