Health
Dengue cases breach 100-mark, 18 more reported in dist in 5 days – ET HealthWorld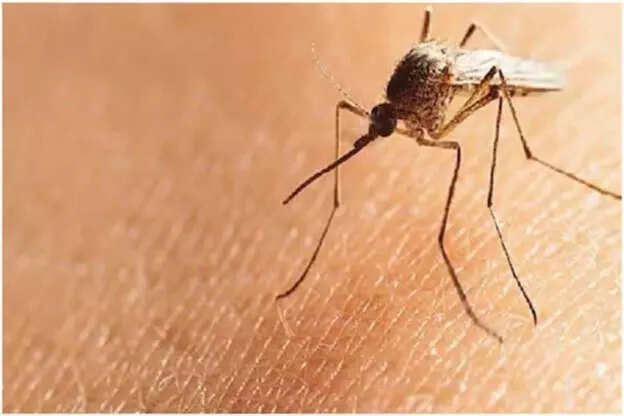 Ludhiana: There have been 18 more cases of
dengue
and 131 suspected ones in the district in the past five days. With this, the dengue case count has crossed the 100-mark in the season.
The health department report of Thursday evening showed of the 103 cases in the district, 55 patients were of Ludhiana, 39 of other districts of Punjab and nine of other states. Of the 55 district cases, 47 had been reported from urban areas like Sarabha Nagar, Ghumar Mandi, Gurdev Nagar, BRS Nagar, Rajguru Nagar, Civil Lines, Model Town, Rani Jhansi Road, Ferozepur Road and Ashapuri. Besides, cases have also been registered from Kailash Chowk, Bhamia Road, Chander Nagar, Janta Nagar, Basti Jodhewal, Kundanpuri, Sua Road, Dhandari railway station, Sandra Sahnewal, Baloki, Basant City, Jahangir Road, Sant Nagar, Nadha Wali Sadak, Railway Station 2, EWS Colony, Haibowal Kalan and Shimlapuri.
Of the 859 suspected cases in the season here, 805 were of Ludhiana, 45 of other districts of Punjab and nine from other states, including J&K, Himachal Pradesh, Delhi and Haryana.
On September 4, there were 85 cases.
District epidemiologist Dr Ramesh Bhagat said, "Cases are scattered and coming from high-risk areas. Suspected cases are also increasing."
A health department officer said, "We have asked the municipal corporation (MC) officials to share the fogging schedule. We are yet to receive it."
The health department officials said as fogging was not being done properly, dengue was expected to get worse.
"There is a need for coordination between the departments. The health department alone cannot check the cases," they added.
MC authorities said they have shared the schedule with the health department.
MC health officer Dr Vipul Malhotra said, "We have sent the schedule and will send it again. We have small fogging machines in each ward and 12 big ones that are carrying out fogging as per the schedule."
Residents rued lack of preventive measures in the city.
Dalip Khanna, an industrialist of Sarabha Nagar, said, "Fogging has not been done in our area. Control measures must be taken at the earliest."
A resident of Model Town said, "MC still has time to carry out extensive fogging before it is too late to check dengue cases"