Health
Delhi lets its Covid guard down, 31cr collected as fine in August – ET HealthWorld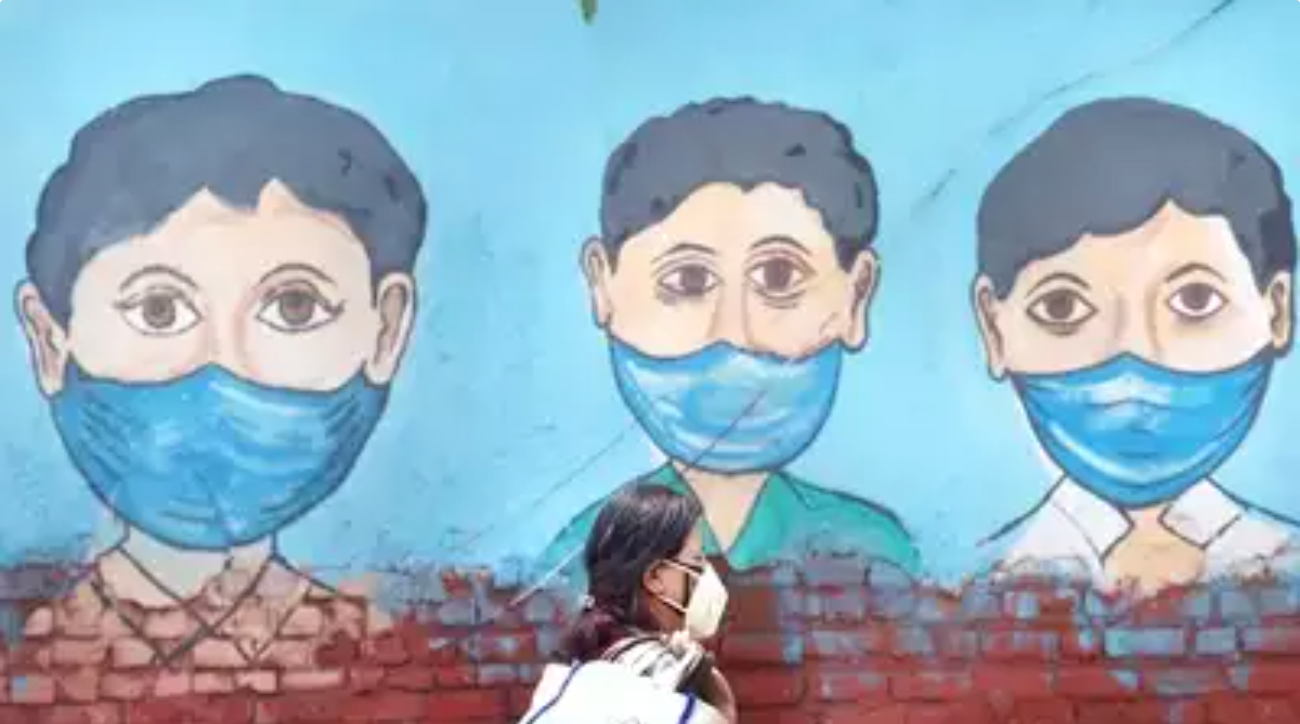 New Delhi: Over Rs 32 crore was collected as fines in August from people ignoring
Covid-appropriate behavior
such as
wearing masks
and maintaining physical distancing. Delhi government's enforcement teams and
Delhi Police
collected, respectively, Rs 26.7 crore from 1.5 lakh bookings and Rs 5.6 crore from 29,100 violators till August 25. Some arrests were also made and many FIRs registered. With the festive season beckoning, vigilance is expected to increase to prevent any increase in coronavirus cases.
The collection of the huge amount clearly indicates that many of the city's people are complacent now and have dropped their guard because of the improved covid situation and vaccination coverage. The fine collection in August, however, is much lower than in July, when Delhi government issued 2.1 lakh challans and collected Rs 36.2 crore. A month earlier in June, 1.6 lakh challans were issued and Rs 25.2 crore collected, while May saw the booking of 85,000 violators and collection of Rs 15.1 crore in fines.
In July, Delhi government had deployed 159 enforcement teams with 129 vehicles to enforce Covid preventive measures in the 11 districts, shocked by the intensity of the second wave of the pandemic. In August too, the strength of the enforcement teams had remained the same.
"Comparing the booking and fine amounts for July and August, it cannot be concluded that people are more Covid norm compliant now," said a government official. "The enforcement teams are working hard to ensure compliance. That explains the big collections as fines."
With the reopening of schools for senior classes and the lifting of restrictions on the business hours for markets, restaurants and bars, almost all economic activities have resumed. This has led to an increase in the crowds in commercial hubs. The government and police focus now is on strict enforcement of Covid-appropriate behavior and to curb the tendency of many people to throw caution to the winds despite the lurking threat of a resurgence in infections.
Before the lockdown was fully relaxed, Covid containment measures were in focus because with markets and public places closed, few moved out of their houses. Only those who stepped out despite not being involved with essential and permitted activities were booked. With the crowds now returning to the markets and there being no way to stop people from stepping out, the idea is to make sure spread of the infection is prevented.
In various DDMA meetings, concern has been expressed over the repeated ignoring of Covid-appropriate behavior in public places. The authorities concerned have been advised to take measures to bring this to a halt. On Wednesday, the positivity rate in Delhi was 0.05% with 41 fresh cases detected among the 75,079 Covid tests conducted. No Covid death was reported. The positivity rate has been very low for many days. Currently, there are only 414 active Covid cases in the capital.