Health
40% of total active cases in 20 dist of country: Govt – ET HealthWorld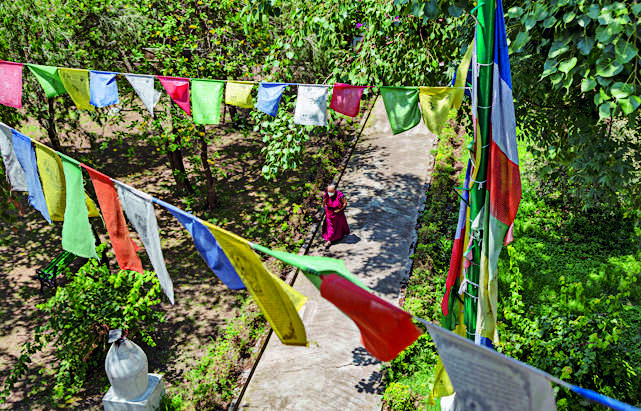 New Delhi: Nearly 40% of the total 5.95 lakh
active cases
of
covid-19
are in 20 districts with 12 in
Maharashtra
(seven districts) and Kerala (five districts) alone, indicating the areas where the infection continues to be sticky and needs greater attention.Of the 2.27 lakh active cases in these 20 districts, those in Maharashtra and Kerala together account for 44% of the current case load.
In terms of case numbers, Bangalore Urban in Karnataka tops with 67,681 active cases, followed by Kamrup Metro (15,139 cases) in Assam, Ernakulum (11,903) in Kerala, and Mumbai suburban (11,823) and Kolhapur (9,653) in Maharashtra. Though Karnataka has just two districts with a heavy caseload, Bangalore Urban has a significantly high number of active cases, as compared to other districts.
A part from Maharashtra and Kerala, the 20 districts include two in Karnataka, Andhra Pradesh and Assam each, whereas Tamil Nadu and Odisha have one district each. "We have been advising these state governments and district authorities to closely monitor reporting of high caseloads and implement cluster containment to be able to control a larger spread," a health ministry official said. The overall active caseload on Friday dropped to 5.9 lakh, against the peak of 37.4 lakh recorded on May 9. Weekly positivity rate is currently at 2.9% while the daily positivity rate stood at 2.7% on Friday. It has remained less than 5% for 19 consecutive days now.
While 565 districts have a weekly test positivity at less than 5%, there are still 75 districts with over 10% positivity, whereas 92 districts have positivity rate between 5-10%. The government maintains that though the second wave of Covid-19 is over in most parts of the country with a significant decline recorded in daily new cases as well as active cases over the last few weeks, there are still particular districts—especially in Maharashtra and southern states — where the caseload is still high.
Though the spread is now confined to specific areas, these districts are important from containment point of view as they can trigger a third wave if not contained locally, especially as economic activities have started opening up. "It is important to identify hotspots and immediately impose strict restrictions there to control transmission of the infection," Indian Council of Medical Research (ICMR) director general Balram Bhargava said on Friday.